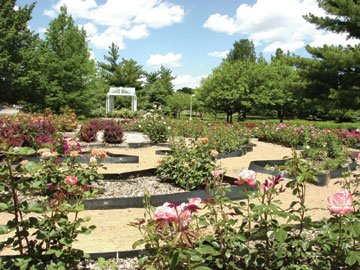 Hamann Rose Garden
Located on the southeast corner of 27th and Capital Parkway
Free and open to the public from dawn to dusk
Initially established in 1945
Renovated in 2008
Total cost of renovation:  $350,000
Current endowment:  $77,000
History
The beautiful Hamann Rose Garden in Antelope Park sits on land once used to grow hay for the Parks Department work horses. In the 1940's, this land was developed into park land and evolved into a rose garden. The first rose garden was named 'Goebel's Rose Garden' after the first parks floriculturist and designer of Sunken Gardens, Fred Goebel. The garden was chosen in 1945 to be Nebraska's first test garden, dedicating a small area of the garden for 200 test roses. These roses were planted and observed under various conditions to determine their ability to survive Nebraska's climate. The garden was later re-designed by Ernst Heminghaus, expanded and re-named the 'Municipal Rose Garden.' He intended the garden to be an educational experience and chose to display roses best suited for the region. The Woods Park Rose Garden was integrated with the Municipal Rose Garden in the mid-1990's and renamed the 'Antelope Park Rose Garden.'The garden was filled with over 3,000 roses in over 200 different colors, making it an exciting addition to the Antelope Park triangle.
Renovation
In November of 1986, then-President Ronald Reagan proclaimed the rose to be the National Flower. We are proud to honor our nation's flower and to give the rose a proper home in Lincoln near south 27th Street & Capitol Parkway.
The Lincoln Parks Foundation, the Lincoln Rose Society, and the City of Lincoln's Parks & Recreation Department, lead the $350,000 campaign to renovate and restore Lincoln's only municipal rose garden. A generous donation from Don Hamann, owner of Sartor Hamann Jewelers, and an avid rose grower, helped kick this campaign off.  The campaign kick-off was April 20, 2006, at Mayor Seng's press conference in the Sunken Gardens. The renovation started in the Fall of 2006 and was fully completed by 2008.  The renovation transformed the existing garden into two gardens: a formal display garden of cutting roses and an informal strolling garden of hardy landscape roses.
The Formal Rose Garden
The formal display garden features 1,300 roses in a variety of colors and fragrances. The roses include recent All-American Rose Society (AARS) award winning roses, miniatures, hybrid teas, floribundas and grandifloras in the tradition of Fred Goebel.
A fountain with a bronzed cherub is placed at the center of the garden. Additional elements include site furnishings, ornamental lighting, ornamental west entrance gate and iron fences, a pavilion at the south entrance and new original sculptures.
The Informal Rose Garden
The informal strolling garden is northeast of the formal garden and features hardy landscape rose's best suited for our area. The roses are complemented with companion plantings of ornamental grasses and perennials, upholding Ernst Herminghaus' vision of an educational experience.
What You Can Do
Ongoing donation opportunity
All donations to the Hamann Rose Garden at Antelope Park will go into an endowment that helps keep this garden looking beautiful.  All gifts are appreciated.
Rose Garden Fountain Bricks
Honor special friends or family members, memorialize loved ones, celebrate anniversaries, birthdays, or holidays by purchasing a personalized inscribed brick. Your inscribed brick will be placed surrounding the fountain in the formal area of the garden.
Rose Garden Bed of Roses
Over 100 varieties of roses are displayed in distinct, individual beds available for sponsorship. Each sponsored bed will be distinguished by an inscribed tile with the donor's choice of wording.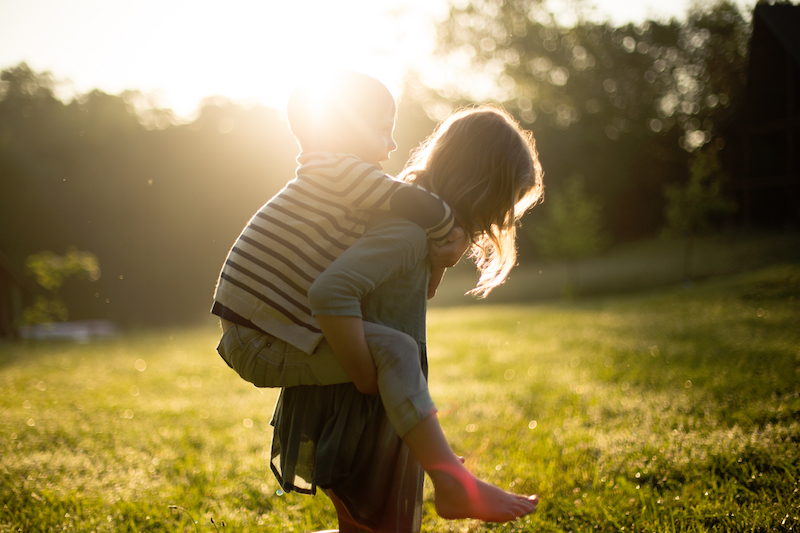 Support
Private support is essential...Love your parks…and give a gift that lasts a lifetime. If you have questions or need help navigating our new online donation system please email us at director@lincolnparks.org or by phone 402-441-8258.
Read more about our programs.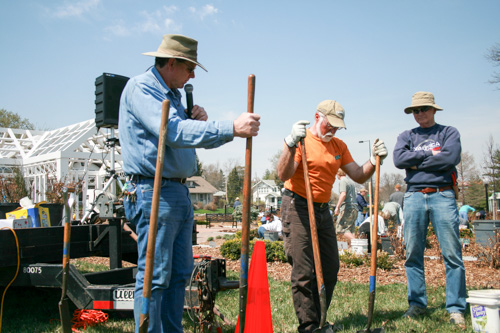 Volunteer
Want to help with Lincoln's parks and recreation? Sign up to volunteer and we'll put your talents to good use. 
Read more.