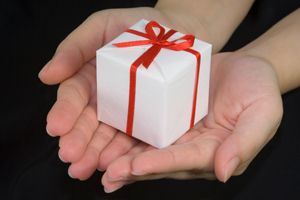 Endowment Programs
If you would like more information about any of these endowment programs or if you would like to make a donation to these programs please contact the Lincoln Parks Foundation at 402-441-8258 or director@lincolnparks.org
Airport Entry Endowment
Newly renovated in 2017, this area from the Lincoln Airport to downtown and has new pavement and curbs, new landscaping and lighting, and district markers.  The endowment will care for the ongoing maintenance of the enhancements.
Antelope Park Playground Endowment
Completed in 2001, the playground at Antelope Park serves as a "place for all children to play together," the playground is designed to provide opportunities for children of all abilities to play and learn. This endowment account is for ongoing repair and replacement of playground components, keeping it safe and fun for generations to come.
Beautiful Kids Endowment
The Parks and Recreation Department's recreation program offers instructive and diverse physical education and outdoor education programs for thousands of Lincoln's kids. A gift to this endowment is welcomed in any amount and will be used only to improve the quality of recreation programs for our kids.
Beautiful Parks Endowment
A gift to this endowment is welcomed in any amount and will be used solely to add quality to our neighborhood parks system.
Bowling Lake Fishing Pier Endowment
This handicapped accessible fishing pier at Bowling Lake was built in 2013 to provide a safe place for all to fish. Ongoing opportunities to contribute to this endowment for its care and maintenance are welcomed.
Hamann Rose Garden and Rotary Strolling Garden Endowment
Renovated in 2007, this beautiful space is across the street from the Sunken Gardens.  The formal rose garden, sculptures, fountain, and the informal strolling garden are popular amongst tourists and Lincolnites alike.  Ongoing opportunities to purchase both inscribed pavers and rose beds are available and funds go to the endowment for the ongoing care of the gardens.
Hazel Abel Park Endowment
This park located at 18th and E Street was renovated in 2011 and includes a gazebo, fountain, play area and benches surrounded by an ornate cast iron fence.  Donations to this endowment will assist in keeping this park looking beautiful for many years to come.
Kontras Park
This park, located at Cotner Boulevard and Aldrich Street, is named after the late Gus and Sophia Kontras, Greek immigrants who called Lincoln home.
Nebraska's Centennial Mall Endowment
Nebraska's Centennial Mall is a seven block area extending north on what would be 15th Street. This public mall serves as a scenic connection between two of Nebraska's most important institutions: the State Capitol and the University of Nebraska. Ongoing opportunities exist to purchase inscribed tiles of various sizes to tell your story along the Spirit of Nebraska Pathway. An interactive educational website can expound on your inscription.  
P Street Beautification Endowment
The P Street business district has recently undergone a beautification to its streets, curbs, and crosswalks which include enhanced landscaping, benches and wood decking surrounding the trees.  This endowment will care for the ongoing maintenance of these enhancements.
Park Trees Endowment
This endowment was started in 2014 to assist in caring for trees that are in Lincoln's parks.  Monies earned from this endowment will annually care for park trees and will assist in funding park trees.  Donations to this endowment are welcome at any time.
Sherman Field Endowment
Built in 1947 and renovated in 2011, Sherman Field has a rich history of baseball greats playing there.  It is the primary venue for Lincoln high school and American Legion baseball games.  Ongoing opportunities to purchase inscribed tiles and inscribed bats are available and go towards the endowment for the perpetual care of the facility.
Sunken Gardens Endowment
As a part of the "Polishing the Gem" capital campaign, an endowment account was created to fund future maintenance. Partially funded by campaign contributions, more funds are needed to insure that the integrity of the Gardens remain in perpetuity.
Union Plaza Endowment
Completed in 2012, this six acre urban park is located north of O Street and between 21st and 22nd Streets.  The park has trails, a waterway, water features, the Jane Snyder Trails Center, a children's play area, prairie landscaping, sculptures, and a lookout feature.  This endowment cares for the ongoing maintenance of this beautiful park.
Veteran's Memorial Garden Endowment
This endowment has been established to provide a funding source for future improvements and maintenance of the Veteran's Memorial Garden in Antelope Park. Contributions are welcomed in any amount.
What You Can Do
If you would like more information about any of these endowment programs or if you would like to make a donation to these programs please contact the Lincoln Parks Foundation at 402-441-8258 or director@lincolnparks.org