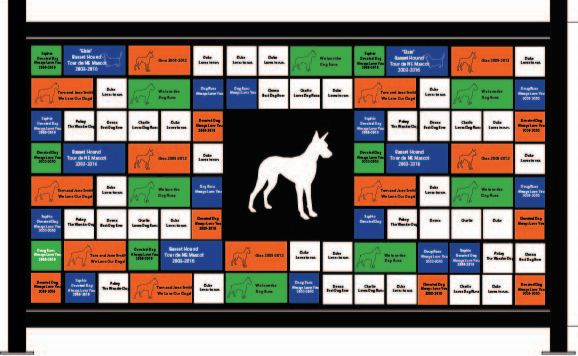 Dog Run Tribute Tiles
Honor special fur friends by purchasing an inscribed tile to be placed at your favorite dog run.
These beautiful, unique tiles and fence panels have been custom designed and fabricated by TMCO, Inc. of Lincoln. Tiles will be engraved with 4 lines of tribute text and be placed at the donor's favorite dog run. (Peterson, Roper, Rickman's or Mahoney).