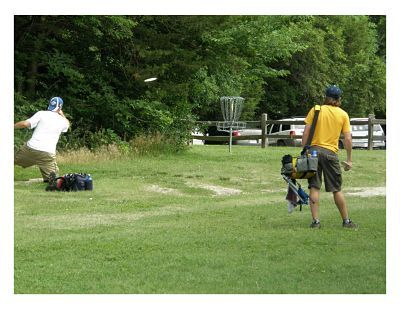 Disc Golf Course improvements for Roper West Park
Thank you for helping us make improvements at Roper East Disc Golf Course!
We are now starting to raise funds for improvements at Roper West Disc Golf Course-please help us finish this project!
This campaign is to extend the improvements to Max E. Roper West Park. The goal is to raise $30,000 to install new concrete tee pads for a pro tee and an amateur tee on each hole, new hole signage and new baskets. Improvements are needed to respond to the increased demand and usage of the disc golf courses and to be able to host competitive events.  
Help us reach our goal! For monthly payment options click the link below. Please join us in supporting this project!