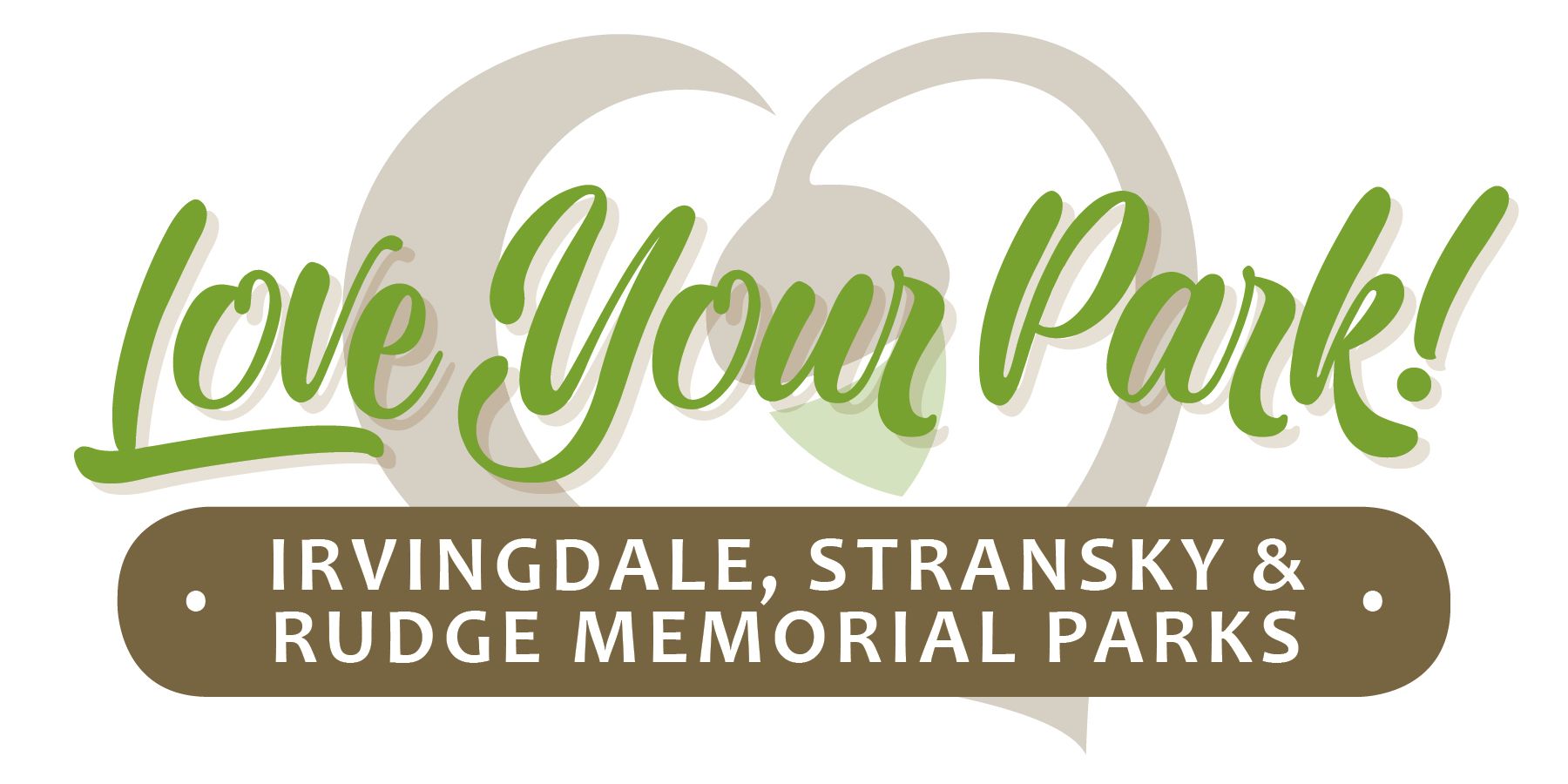 Reviving a Historic Park Corridor
Irvingdale, Stransky and Rudge Memorial Parks are beautiful, contiguous historic parks located in the heart of Lincoln. The parks stretch from 14th and Lake Streets to 20th and Van Dorn Streets and are surrounded by some of Lincoln's oldest neighborhoods, providing green space and recreational opportunities to neighborhood residents. 
Our vision is to implement a comprehensive master plan developed for complimentary and cohesive renovation and improvement efforts for all three parks.  Specific projects include renovating existing and age playgrounds, improving under-utilized park areas, constructing stream channel stabilization measures, replacing park infrastructure, building a connecting trail corridor and adding new amenities to increase recreational opportunities in this under-served, dense area in the core of the city.
When completed, this beautiful, continuous and vibrant green space will serve as a welcoming gathering place and an inspiring vision for the future.
Park Locations
- Irvingdale Park: A 15-acre park located at 20th and Van Dorn, named in proximity to Irving Junior High (Irving was named for American author Washington Irving, whose works include "Rip Van Winkle" and "The Legend of Sleepy Hollow.")
- Stransky Park: Home of the Stransky Park Summer Concert Series, located at 17th and Harrison. This park was named to honor Angeleen and Leonard Stransky, prominent Lincoln grocers who funded the rehabilitation of the park in 2003. 
- Rudge Park: A 6-acre park located at 14th and Lake, named to honor prominent Lincoln department store (Rudge & Guenzel) owner, Charles H. Rudge, whose 1926 estate gift to the Lincoln Parks Department allowed for the renovation of the park in the late 1940s.
The Need
Lincoln is growing at a rate of 1.3 percent annually since 2010, which has placed a premium on affordable housing in existing core neighborhoods. Core neighborhoods are once again attracting first-time homebuyers, young families and a renewed economic activity. Implementing the master plan to make Irvingdale-Stransky-Rudge parks more inviting and usable is critical to providing dense urban neighborhoods with open space and recreational opportunities to our growing population. Additionally, neighborhoods will have a trail corridor connecting the three parks and giving local residents a safe walkway with little to no interaction with traffic.
Critical Park Enhancements
- ADA-accessible playgrounds in Rudge and Irvingdale Parks
- Pool and bathhouse renovations for Irving Pool
- Basketball court in Irvingdale Park
- Day use facilities and picnic shelters in Rudge and Irvingdale Parks
- Channel stabilization along a drainage way running through Irvingdale Park
- Hard-surfaced trail corridor/loop connecting all three parks
- Drinking fountain with pet bowl in Irvingdale Park
- Interpretive/educational exhibits in Irvingdale and Rudge Parks
- Renovated parking facilities near the pool and tennis courts in Irvingdale Park.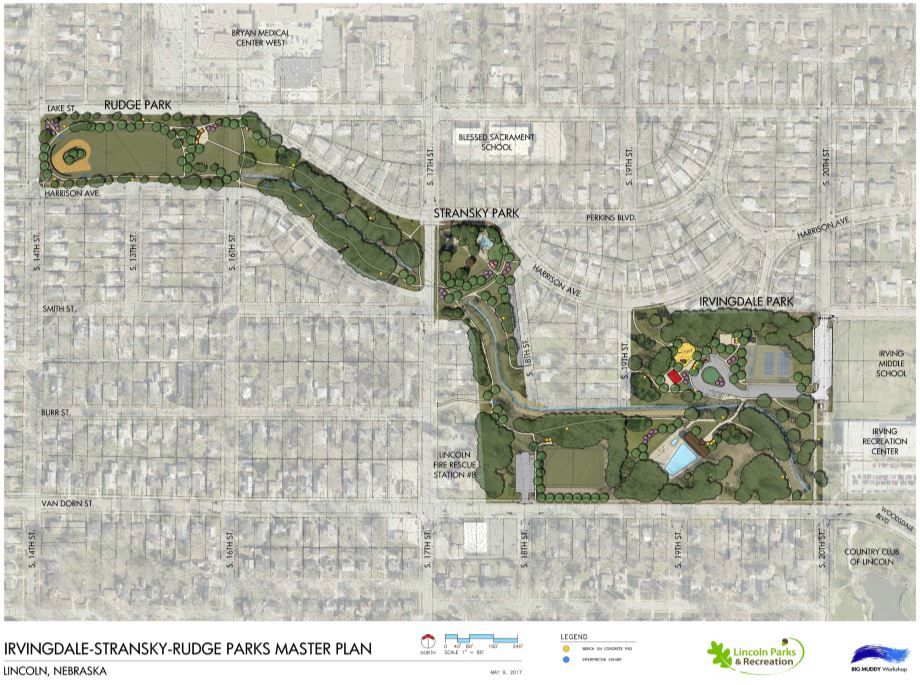 For more information or to get involved, contact the Lincoln Parks Foundation!