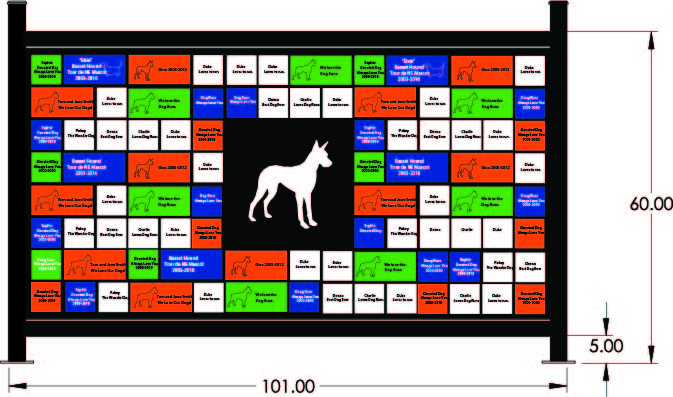 Dog Run Tiles
Honor special fur friends by purchasing an inscribed tile to be placed at your favorite dog run. A contribution of $125 will buy an inscribed aluminum tile measuring 4" x 4".
These beautiful, unique tiles and fence panels have been custom designed and fabricated by TMCO, Inc. of Lincoln. Tiles will be engraved with 4 lines of tribute text and be placed at the donor's favorite dog run. (Peterson, Roper, Rickman's or Mahoney)
*Special note-tiles ordered between March 1st and July 31st are installed in mid fall. Tiles ordered between August 1st and February 28th are installed in mid spring.