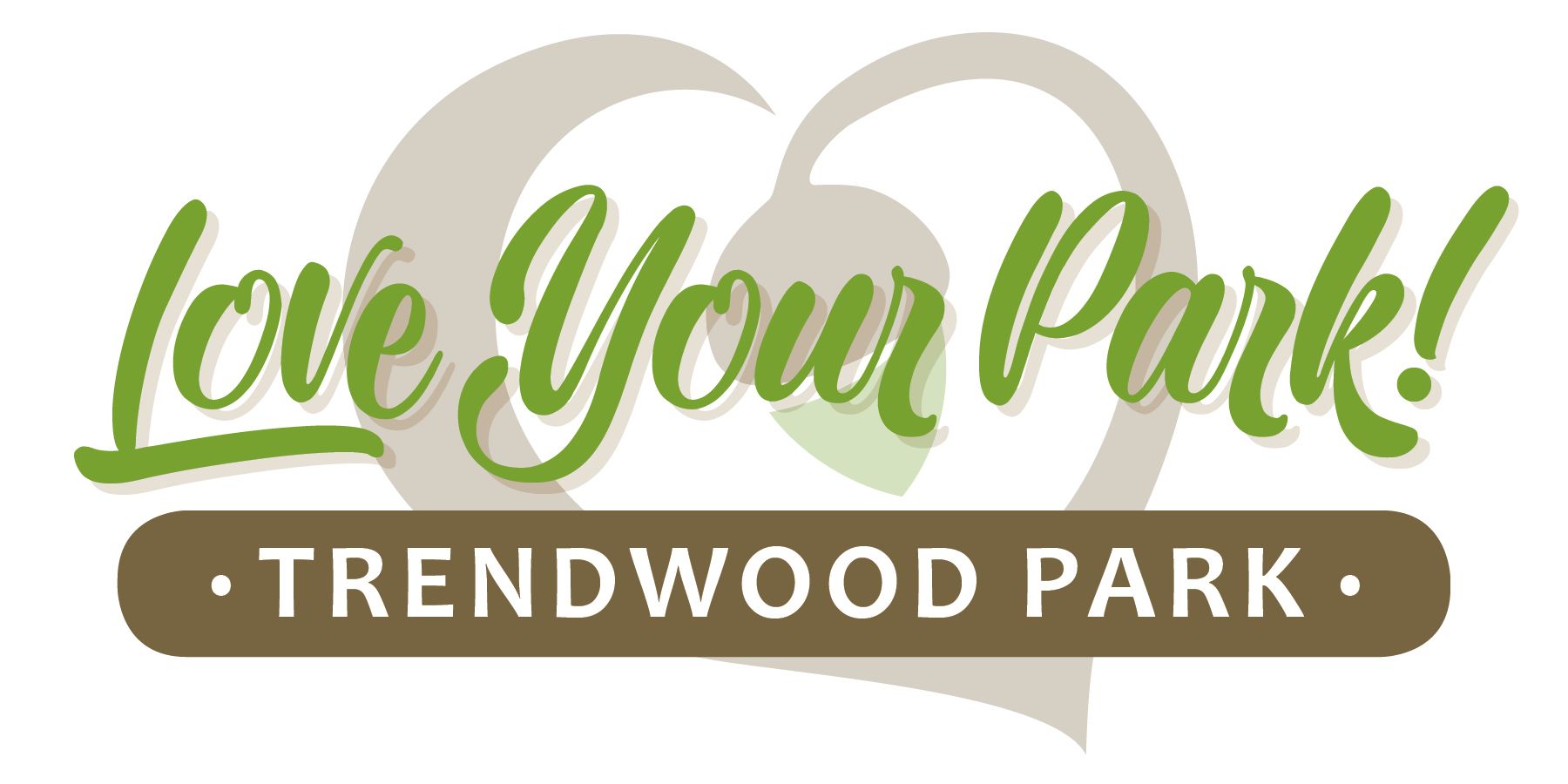 Support Improvements to the Trendwood Park Pathway
Trendwood Park is a 20 acre park in east Lincoln located just south of A Street at 77th Street. This park is unique in that it has a full loop pathway. The asphalt has become very cracked in areas and is in need of repair.  Some of the water crossings are also in need of repair and replacement. Over the next several years, a group of neighbors will be working with the Lincoln Parks and Recreation Department to make improvements to both the pathway and the crossings.
Fall 2020 Progress Update
This year donations and the Lincoln Parks Foundation mini-grant totaled $34,420 for the third year of our Pathway Improvement Project! Thanks to all! The Lincoln Parks and Rec Department matched $25,000 of the total amount and work began in October 2020.
The pathway is now three-fourths finished with the pathway completed from all three entrances to the playground and the inner loop plus most of the pathway along the east side.
We are looking forward to Year 4 and the completion of the project. Thanks to everyone for contributions to Year 1, 2, and 3. Thanks also to the Lincoln Parks and Rec Department, the Lincoln Parks Foundation and Schmeiding Construction.
Trendway Park Pathway Progress Photos
Fall 2019 Progress Update
We raised a total of $17,500 for the second year of our Pathway Improvement Project!
This is a fantastic showing for our neighborhood. The Parks Department will match this amount for a total of $35,000. The plan is to replace the walking path from the 77th street entrance to the playground. At the completion of this segment, the pathway from all three entrances to the playground will be smooth and safe!
Thanks to everyone who contributed to Year 1 and Year 2. Plan to join the Parks Department staff, Parks Foundation staff and neighbors celebrating this accomplishment sometime later this year.
Fall 2018 Progress Update
During the first year of the project, asphalt sections of the pathway from the A Street/Sycamore Drive and Devoe Drive entrances to the playground were removed and new 6' concrete pathways were poured. A beautiful and functional bridge was also installed over the culvert near the playground. We made our goal of raising $25,000 during the first year and this was matched 1:1 by the City of Lincoln. Thanks to the Lincoln Parks & Recreation Department and MTZ Construction for their work on the Trendwood Pathway as the fall season came to a close.
---
Make a Donation to the Trendwood Pathways