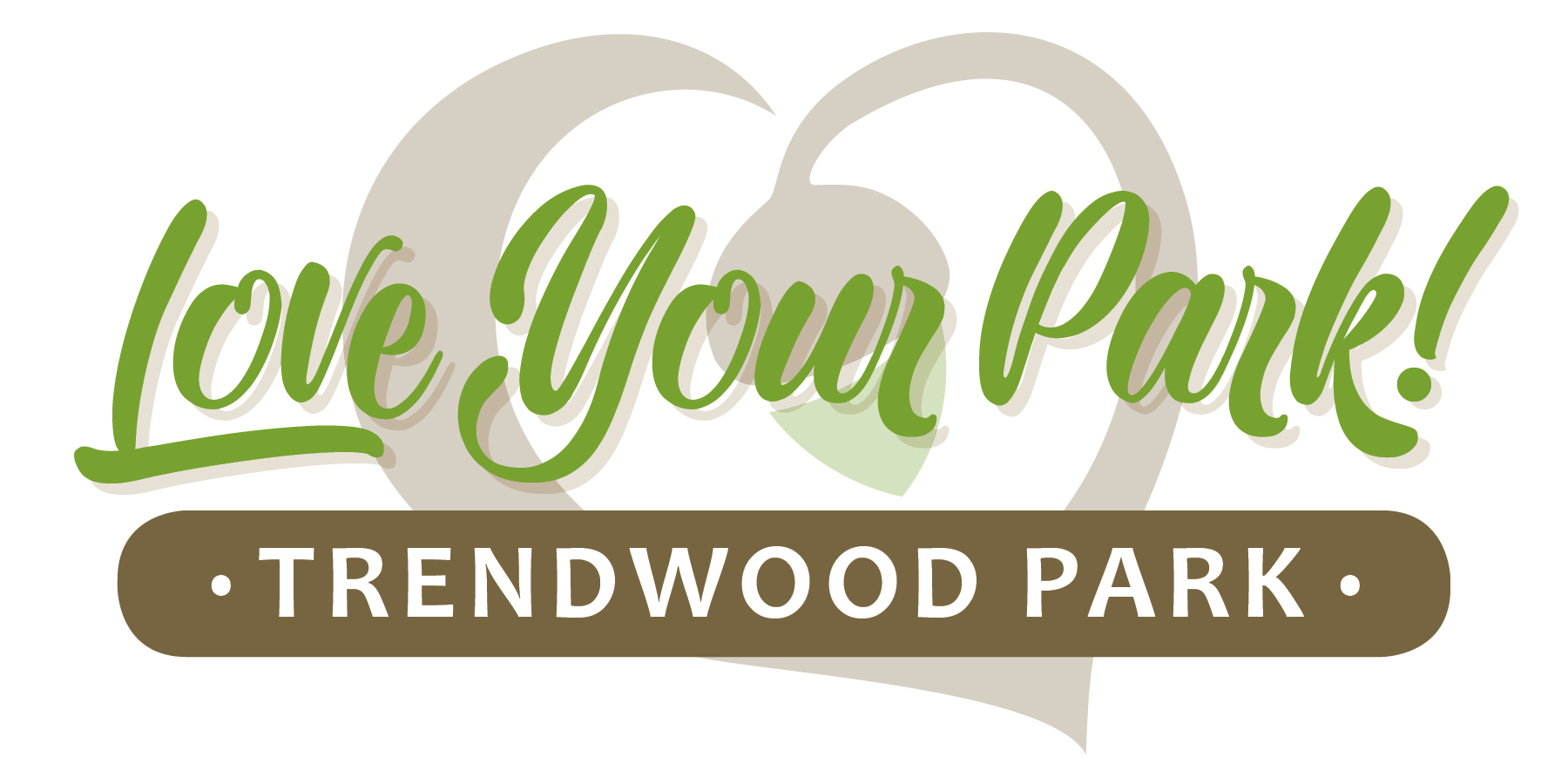 Support Improvements to the Trendwood Park Pathway
Trendwood Park is a 20 acre park in east Lincoln located just south of A Street at 77th Street. This park is unique in that it has a full loop pathway. The asphalt has become very cracked in areas and is in need of repair.  Some of the water crossings are also in need of repair and replacement. Over the next several years, a group of neighbors will be working with the Lincoln Parks and Recreation Department to make improvements to both the pathway and the crossings.
July 2019 Update
Our goal for 2019 is to raise another $25,000, which will  again be matched by the City.
On June 22, a professional pet photographer from Always and Furever Pet Photography was at Trendwood Park for personal pet photo sessions.  All proceeds were donated to the Lincoln Parks Foundation for the Pathway Improvement Project. This generated a lot of publicity about the Trendwood Park Pathway Improvement Project!
Neighbors met early Saturday morning, June 29th, to help clean-up Trendwood Park. Shears, lopers, weed-whips, chainsaws, rakes and shovels were all put to use as the drainage ditches, trees and pathways were cleared of brush, suckers, dead branches and overgrowth. The park looked spectacular at the conclusion of this neighborhood effort and ready for the 4th of July parade and picnic!
You can help by making a donation to this worthy project. We are grateful for the time and effort of the community to help make this project happen!
Scroll down to make your donation today!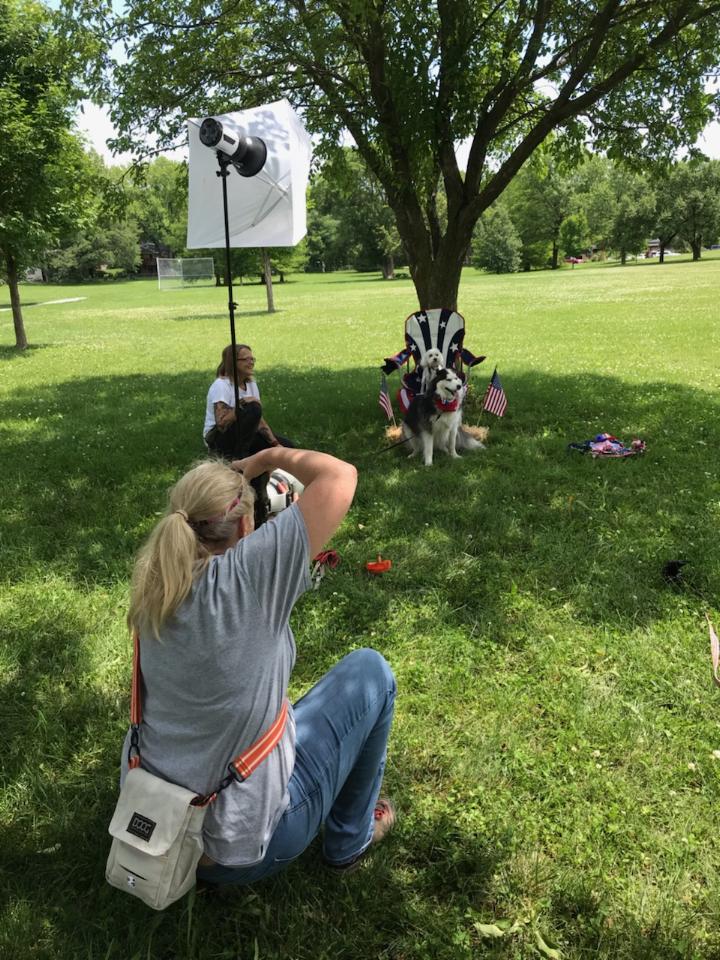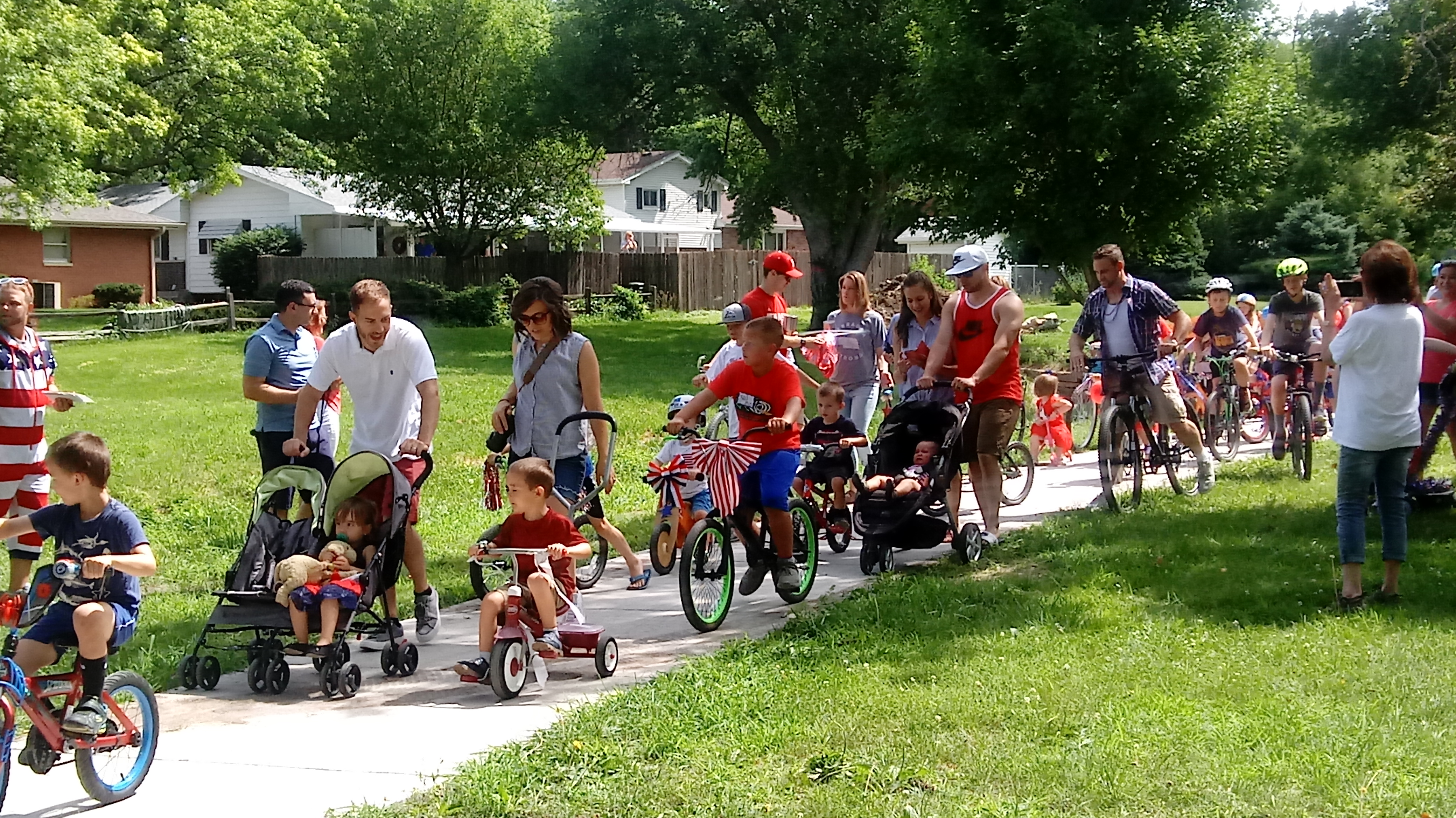 2018 Progress Update
During the first year of the project, asphalt sections of the pathway from the A Street/Sycamore Drive and Devoe Drive entrances to the playground were removed and new 6' concrete pathways were poured. A beautiful and functional bridge was also installed over the culvert near the playground. We made our goal of raising $25,000 during the first year and this was matched 1:1 by the City of Lincoln. Thanks to the Lincoln Parks & Recreation Department and MTZ Construction for their work on the Trendwood Pathway as the fall season came to a close.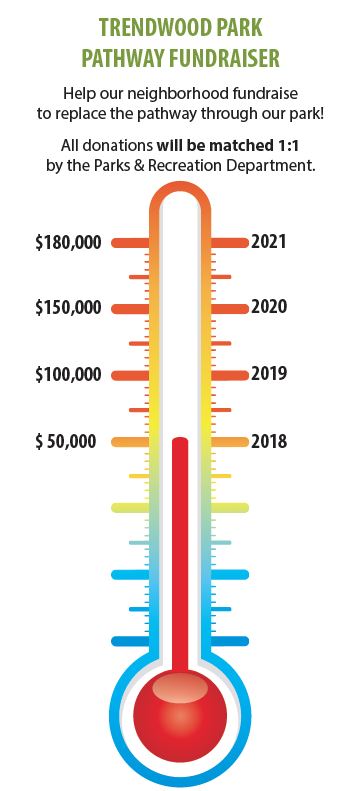 ---
Make a Donation to the Trendwood Pathways