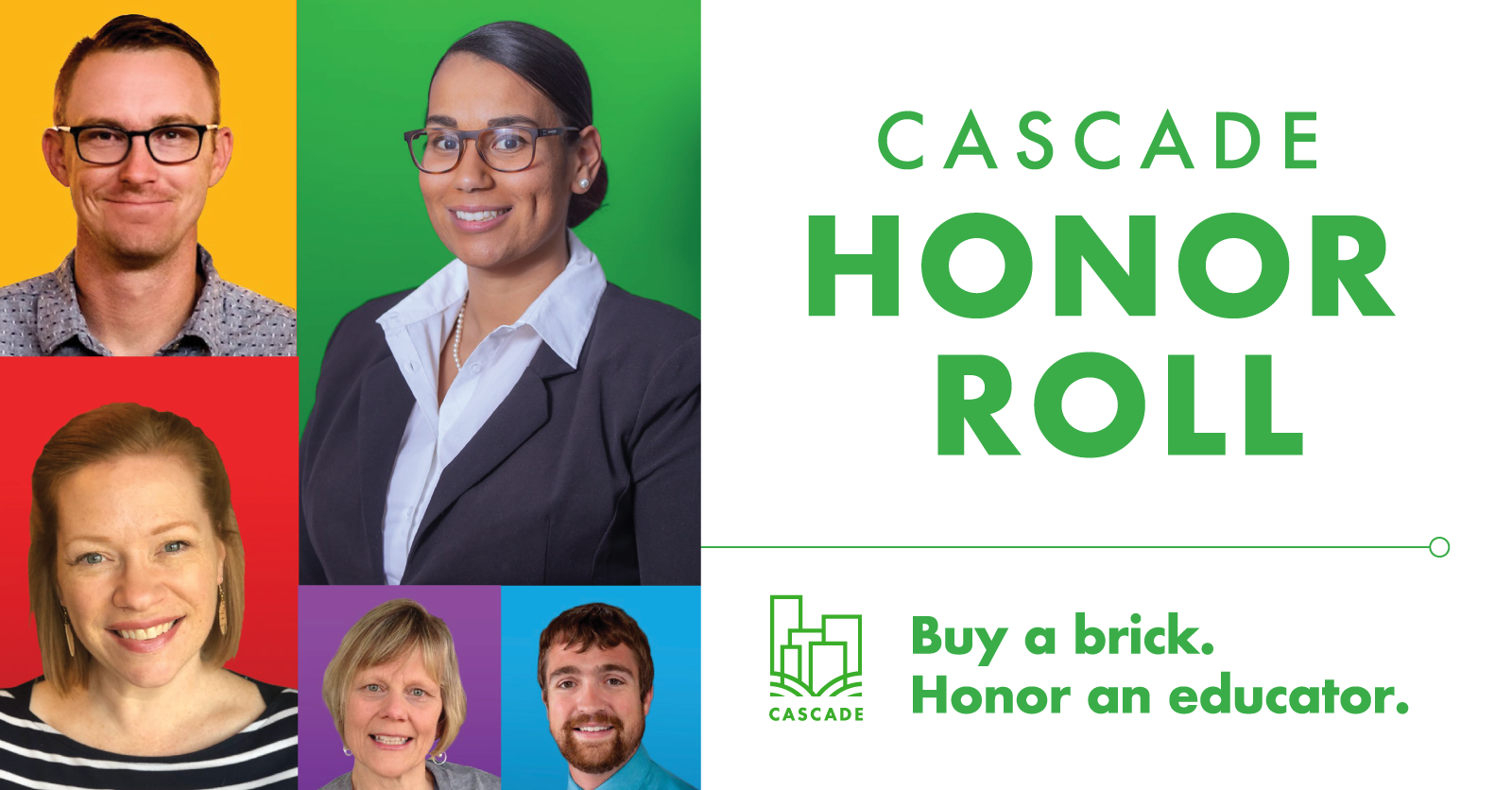 We are excited to offer an opportunity to pay tribute to your favorite teacher by purchasing an inscribed brick for the Cascade Fountain plaza in Lincoln. Each brick will display an educator's first and last name as well as school name.

The Cascade Honor Roll program is open to all educators and school staff across the state at all levels including Preschool-University and all public and private institutions. Each inscribed brick is $250 and is 4" x 8"—the same as a standard size brick.
Details:
1. Only 1 honoree per order.
2. Online orders preferred, however, you may download this form and mail it in.
3. All those who order an inscribed brick will receive a letter that can be presented to your honoree and will have an opportunity to purchase a replica brick of the same size for an additional $50.
4. All those purchasing a brick and those listed in the Cascade Honor Roll will be invited to a dedication event to be held in late 2021 once the fountain is completed.
5. Donors contributing $1,000 or more to the Cascade Fountain campaign will be recognized on a donor wall at the site and will have an opportunity to order one inscribed brick for no additional commitment.
6. Please use this form if you wish to donate $1,000 or more to this project and receive a complimentary brick.
Steps to Order a Brick:
1. Fill out the following form and submit $250 payment.
---