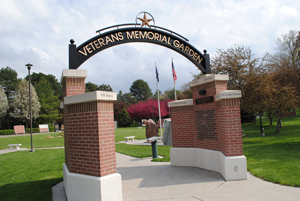 Veterans Memorial Garden
The Veterans Memorial Garden is located at 3200 Memorial Drive in Antelope Park.
 
Visitor Information
Garden hours are 6 a.m. to 11 p.m. daily. 
Admission is free, donations are accepted.
Restrooms are available from April to October.
Parking is available north and south of the garden.
For everyone's enjoyment of the garden, please:
Do not pick the flowers
Attend to children at all times
Stay on the paths and lawn areas
Leash your dog; pick up and dispose of pet waste
Walk your bicycle
No skateboards or roller blades
A visit to this site in Lincoln's historic Antelope Park will take you on a walking tour of over twenty one military monuments. A place of solemn beauty, the garden allows peaceful reflection and serves as a permanent reminder of the sacrifices veterans have made to preserve our freedom. The Veterans Memorial Garden is located within Antelope Park at 3200 Veteran's Memorial Drive.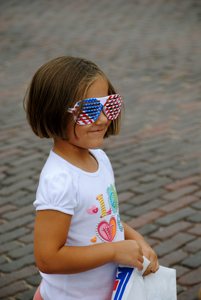 History
During the first week of June 1989, over 80,000 people gathered at Antelope Park to view the traveling Vietnam Memorial Wall.  The area where the "Wall" was located, originally a ball field, became a sacred area for many people and was never the same.
By 1991, the Persian Gulf War brought a new wave of pride and patriotism.  As a result, communities, states and the nation as a whole banded together to give proper recognition and honor to veterans of that time, and all eras.   Through efforts of the Lincoln community, the area was officially named the "Veteran's Memorial Garden."
The Veteran's Memorial Garden Advisory Council was formed to recommend policy on issues relating to the development, design, programming and preservation of the Garden area and all memorials contained in the Garden.  The Council is comprised of mayoral appointed members committed to creating a place and promoting events to honor all veterans and their families, past and present.
Through the Council, an endowment account has been established to help maintain the Garden.
Military Memorials
About 20 memorials stand in the Garden today including Airborne, After 1980, All Airmen, American Merchant Marine, China Burma India, Disabled American Veterans, Ex-Prisoners of War, Family, K-9 Unsung, Korea, Marine Corps, Military Medical, Peace Time, Pearl Harbor, Pre 1900, Purple Heart, Seabees, Special Forces, U.S. Coast Guard, U.S. Navy Armed Guard, Vietnam, Women's Veterans, World War I and World War II. 
Currently, one additional group is fundraising for monuments: Buffalo Soldiers/Tuskeegee Airmen.
What You Can Do
Bricks of Honor
A "Brick of Honor" is available for all Veterans, living or deceased, who received an Honorable or General Discharge. Bricks will be placed on a wall next to the memorial that you designate. Bricks for Veterans organizations and Auxiliary organizations will be accepted and placed in the Family Section.  All proceeds from brick sales go to improvements and maintenance of the Veteran's Memorial Garden.
Eight monuments in the Garden allow bricks to be purchased and engraved:
Pre 1900
WWI
WWII
Korea
Vietnam
Airborne
After 1980
Family
Garden Events
Many events are held at the Veteran's Memorial Garden recognizing special days like Memorial Day, Patriots Day, Veteran's Day and Pearl Harbor Remembrance Day.  On these and other holidays, all 46 flags are flying in commemoration.
An annual dedication of newly placed bricks is held on the second Saturday in June at 11:00 a.m to dedicate all new "Bricks of Honor" in the garden and to celebrate the existence of Lincoln's unique Veteran's Memorial Garden.
Veteran's Memorial Garden Advisory Council
The Veteran's Memorial Garden Advisory Council is comprised of 11 volunteer, mayoral appointed members, 7 of which must be Veterans.
Entrance Archway

Medical Military

World War II Monument

World War I

World War II monument detail