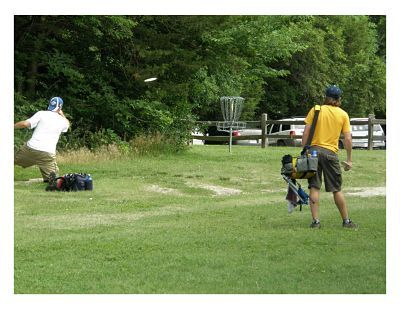 Roper East Park Disc Golf Course
Disc Golf is a growing sport in Lincoln and we have made some much needed improvements to our disc golf courses!  These are the improvements that were made to Roper East Disc Golf Course:
Cement pads at each tee
New baskets
New tee box signs
Message board and kiosk
Thank you for your continued support!!