Mini-Grants Overview
Lincoln is the proud home of 125+ neighborhood parks and 131+ miles of trails which are important to our strong quality of life. Families and individuals of every age and from each section of our City's diverse neighborhood tapestry enjoy spending time in our beautiful public spaces for entertainment, recreation, and wellness.
Program Purpose
The mini-grant program was established to incentivize new and expand existing volunteer efforts within the park and recreation system. Neighborhood associations, businesses, civic groups, youth groups, running clubs, and any other group or individual is eligible to apply for mini-grants.
Project Eligibility
Mini-grants will fund projects identified by grant applicants, the Lincoln Parks Foundation, or the Lincoln Parks & Recreation Department. All grants must enhance the usage of existing parks, trails, and public spaces or provide infrastructure improvements. Mini grants may only support projects on public land. Projects on private land are not eligible.
Application Period
Applicants may submit a mini grant application to the Lincoln Parks Foundation at any time. Awards will be made to qualifying projects until grant resources have been expended.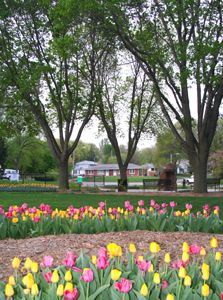 Previous Years Winners