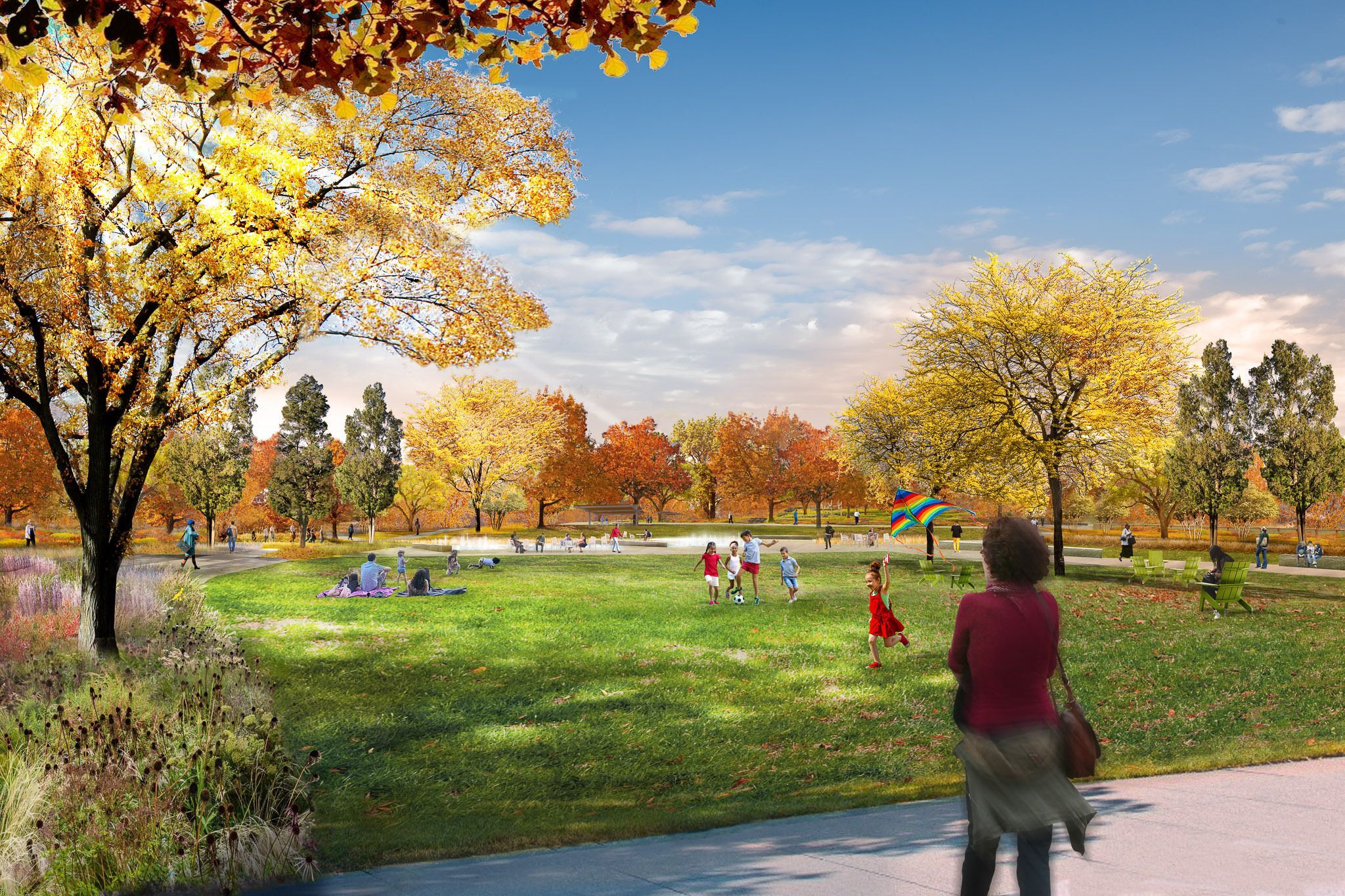 South Haymarket Park
Nestled in the heart of Lincoln's Haymarket, South Haymarket Park will be a destination for visitors and neighbors alike. Located southwest of 7th and N Streets, the park will support the continued growth of residential living downtown, catalyze economic development activity and tourism, and promote health equity and a livable community for all residents. Amenities will include an interactive water feature, inclusive play equipment, dog park, and in-ground skate park.
We are seeking private funds from community partners, foundations, corporations and others who understand the importance of bringing an entire city together to play, connect with others, and find respite.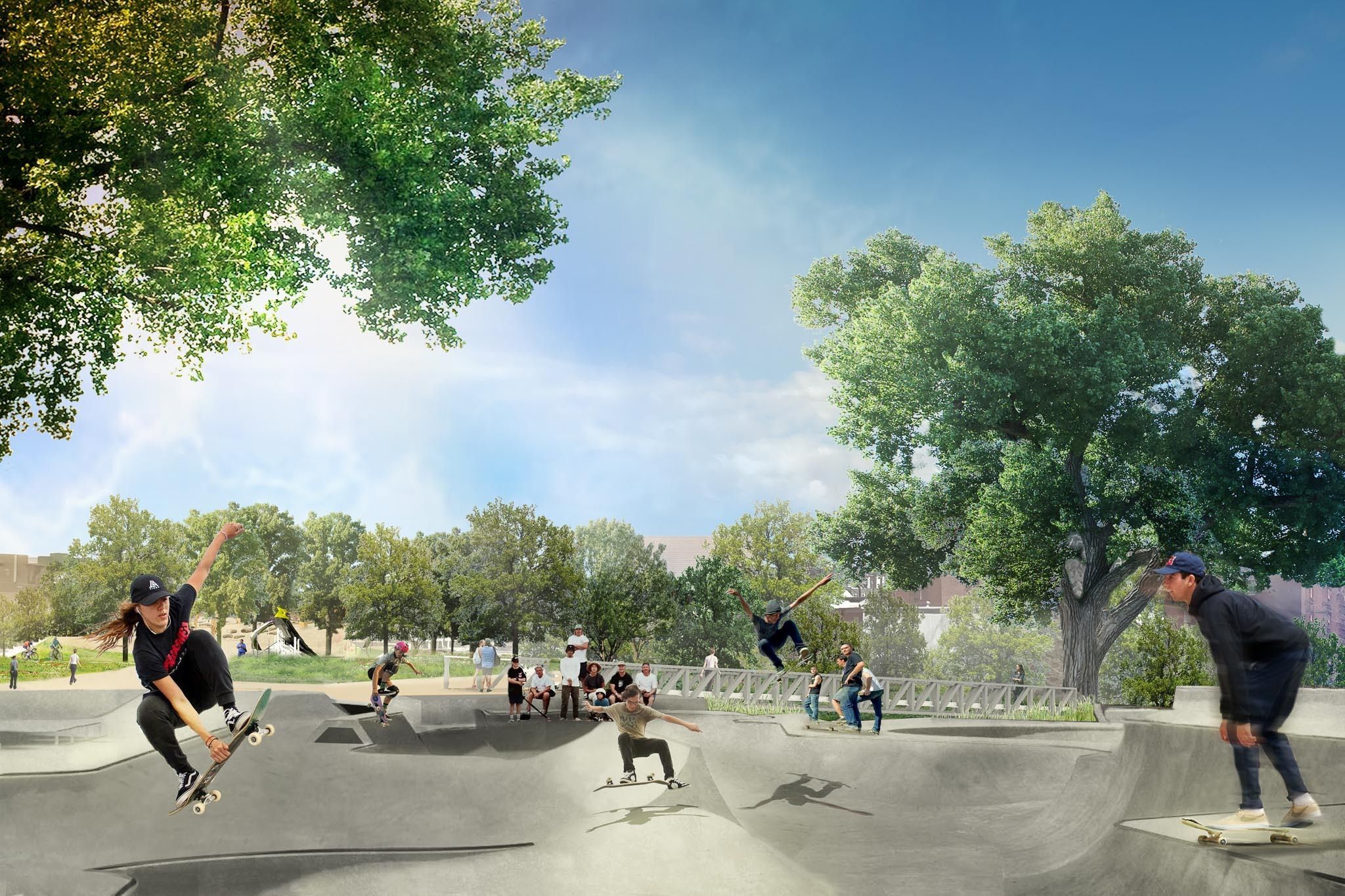 Make a Donation to the South Haymarket Park Campaign
You can also donate via check. Please include South Haymarket Park in the memo line and send your donation to Lincoln Parks Foundation, 3131 O Street, Suite 301, Lincoln, NE 68510.